This giveaway is now closed, thanks so all who entered!
Welcome back for Day 2 of my big giveaway! Today is all about the girls. A few good friends of mine are generously donating items and don't have facebook pages for their businesses. I've posted websites for the ones without pages if you'd like to check them out :)
Scentsy: If you aren't familiar with Scentsy products you are missing out! These are wickless candles, simply break off a small part of the scented wax and pop it in your burner. The burner melts the wax (uses lightbulbs so no fire to worry about) and before you know it your house is filled with wonderful scents. Their selection of scents is outstanding, so many choices from fruity to sweet to sultry, there is certainly something for everyone.
Brittany Chavers is another artist from my home state. Her necklaces, rings and various other accessories are so cute and fun. I got a magenta rose necklace from her for a wedding and was impressed with the quality and speedy delivery. She has something for every occasion, color or season!
Erin Salter, Scentsy Consultant
:
Website
Pearberry Scentsy Bar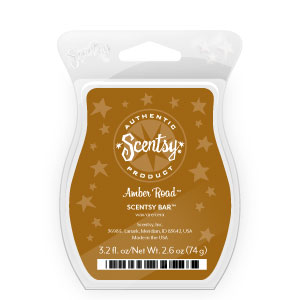 Erin Reissig Mary Kay consultant
:
Website
selection of eye shadows and cheek colors + more!
Brittany Chavers Studio
:
Store
/
Faceboo

k
Asymmetrical Aqua and Orange Rose Necklace
Now, I know you are thinking...but what about you Cortney? Well, for this giveaway I'm including the following...
1 Apple Snuggie, 1 Cup Cozy and a 3 strand headband! All in the colors of your chosing, hooray!! :)

There will be four chances to enter. Please post a separate comment for each entry. Please only leave a comment for each entry, no other comments will count towards the giveaway. (this makes it easier on me when counting the entry and the winner in the end.)
All entries will be monitored and checked when the winner is chosen.
Entry 1 (required)

: Visit each vendor's Facebook page and "like" them. Take a peak around the pages/shops and let them know that I sent you! Don't rush through this step, if you do Facebook may think you are a spammer and block your messages!
Once you are all done, come back here let me you did this and tell me one super cool thing you found from each one (just one comment for all of this!) This will count as your first entry. (

Please put your email and name in the entry so it's easier for me to find you if you win!)
Entry 2 (required)

:
Like Warm Fuzzies by Cortney on
Facebook
Entry 3 (bonus)

:
Follow Warm Fuzzies by Cortney's blog
Entry 4 (bonus)

:

Change your Facebook status to let everyone know about this awesome giveaway! Make sure to tag my shop with @Warm Fuzzies by Cortney in the status so it will show up on my page. After doing so, come back here and leave a comment letting me know you did. Easy peasy.
Technical stuff you need to know:
Giveaway #1 starts June 20 and ends June 26th at midnight EST
Winner will be chosen by random.org and posted on the blog on June 25th
Winner must claim their prize by July 1st or another winner will be chosen